Home

/

Shipping And Returns
Shipping & Returns
Freight Options
If your order is over $100.00, we will send it FREE of charge no matter where you live in Australia!!!
If the order is below $100.00 there is a flat fee of $10.00.
PLEASE NOTE - DUE TO THE CORONA VIRUS THERE MAYBE DELAYS IN YOUR DELIVERY
*Please note that we use Australia Post to freight the majority of products from our warehouse in Melbourne, however there are some products which will be delivered via an alternative freight company due to product dimensions. In addition, orders placed after 2.30pm may not be shipped until the next business day.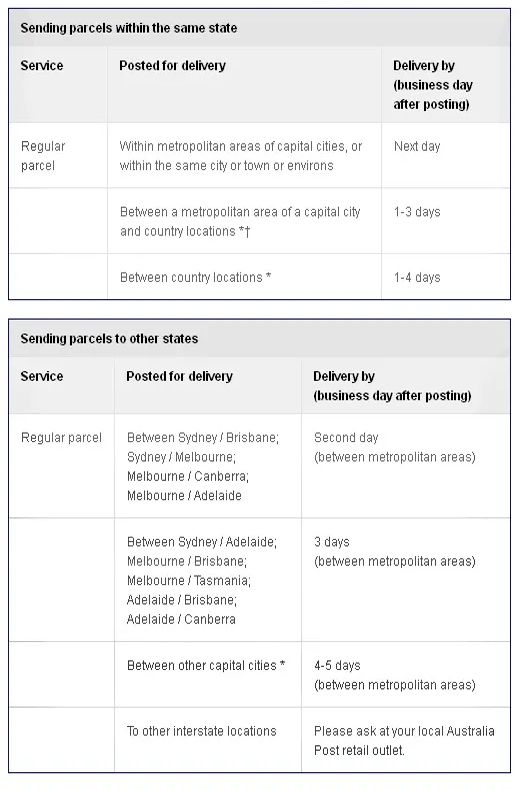 Receiving your order:
Please note that orders cannot be left at an unattended premises.
Once your order is dispatched, we no longer have control over the progress of your delivery; however, should you continue to experience longer than expected delays, please contact us at retail@gkasports.com.au
PLEASE NOTE: GKA Sports cannot be held responsible, or provide compensation for loss, for any change of address or delivery instructions after an order has been placed. Please consider this carefully.
If you would like insurance cover please mention this in the notes section when checking out or contact us via the contact form for a quote.
How do I cancel an order?
- If you have placed an order but then wish to change or cancel it, please contact us as soon as you can as orders move rapidly through to our warehouse. We will try our best to make any changes but we cannot guarantee that we will be able to do so as the order may already have been processed. In such cases, you may have to wait until you receive the order and then follow the procedures for returns. Unfortunately goods that have been dispatched cannot be changed or redirected to an alternative address.
What is your returns policy?

Items may be returned for a refund or exchanged for the same item in a different size or colour provided the following
It is within 30 days of invoice
Packaging is unopened and in original condition (unless clothing)
Clothing which has been tried on for fit must be returned with original packaging and with labels attached
For items which are damaged or defective please refer to the warranty information below.
Do I have to pay for postage if I want to exchange an item?

You will have to pay for return postage yourself, unless your item is damaged, defective or has been delivered to you in error, in which case we will refund postage in line with our Returns Policy. If items are returned for an exchange due to change of size/colour a further postage and package charge may be made to send the exchanged item to you.
What is your warranty policy?
Warranty information can change from item to item so please check the item for the correct warranty conditions applicable to the item purchased. However our standard warranty terms are as follows:
Our goods come with guarantees that cannot be excluded under the Australian consumer law. You are entitled to a replacement or refund for a major failure and for compensation for any other foreseeable loss or damage. You are also entitled to have the goods repaired or replaced if the goods fail to be of acceptable quality and the failure does not amount to a major failure. Shipping costs for returning product for warranty evaluation and or for the return of product will be at the consumer expense. Proof of purchase that the product was purchased via an authorized Australian outlet must be supplied with the returned product.
GKA sports distribution will replace or provide a credit if product is defective or fails in the first 12 months after the purchase date from the original purchaser only. Misuse of the product or using the product outside of the purpose it was intended for will void the warranty. The benefits provided to the consumer by the warranty are in addition to other rights and remedies available to the consumer under the law.
Return Delivery Address:
Please contact us before returning the product:
Po Box 22
Somerton, Vic, 3062